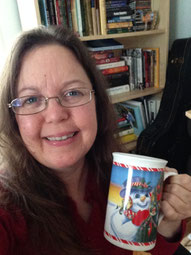 Another eventful year has zipped by, and with it, many books that I enjoyed reading. Some were current; others have been around for decades. That's the beauty of a good story, isn't it? Timeless entertainment that make us think, dream, act, and imagine. 

I had many favorites, but here are the top ten, in no particular order:
1.   The Invention of Wings, by Sue Monk Kidd
2.   The Art of Falling, by Kathryn Craft
3.   The All You Can Dream Buffet, by Barbara O'Neal
4.   Border Songs, by Jim Lynch
5.   Written in My Own Heart's Blood, by Diana Gabaldon
6.   Hollow City (Miss Perigrine's Peculiar Children #2), by Ransom Riggs
7.   Wild: From Lost to Found on the Pacific Crest Trail, by Cheryl Strayed
8.   Lost Lake, by Sarah Addison Allen
9.   State of Wonder, by Ann Patchett
10. A Superior Death, by Nevada Barr
I am exceedingly grateful for the wealth of books available to us, and for the authors who write them. When I worked as a children's musician, I used to end my programs with this song: 
What you read plants a seed in your imagination
Where wonderful things can grow
Take some time to look at a very special book
And add a little more to what you know
What you find inside may surprise you
Every page holds a secret or two
That you can plant in your garden
And let your imagination bloom
                                                           -Cindy Angell Keeling
Happy holidays, everyone. Here's to more good reading (and writing) in 2015!